Quick And Easy Installation

Are you tired of manual car covers that are complicated and waste time? Lanmodo car tent is easy to install with one-touch wireless remote. Automatically fold and unfold with a remote control, its open process takes 8 seconds and the total installation process only takes 30 seconds. Designed with a folding structure, it is portable to make sure you can use it everywhere when you park your car.
Protect Car From Hail & Falling Objects

We have threw down stones and bricks from high place to the top of Lanmodo car tent to test its ability. It can prove that Lanmodo car tent can withstand hail and accidentally falling objects.
Lanmodo Keeps Your Car Cool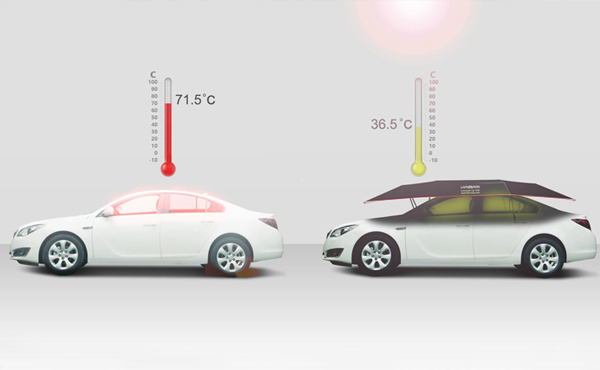 Car interiors become hot and uncomfortable when exposed to the sun for too long, and you need to let the hot air out before you get in. Now there is a car umbrella available that gives shade to the car while parked in the daylight! Lanmodo car tent solves this problem because it gives shade to the entire body of the car and even protects your children from the heat. In hot weather, Lanmodo car tent can cool down car interior temperature up to 35 degrees.
Anti-theft, No Worry!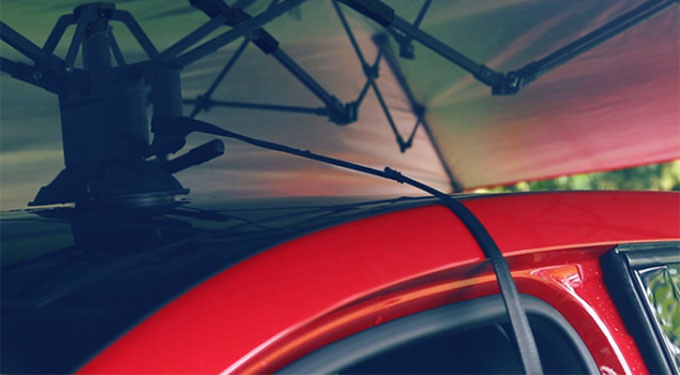 Lanmodo car tent is designed with a double anti-theft system. It is automatically opened and closed by wireless remote control so it cannot be folded and taken away. Secondly, there is an anti-theft rope with steel wires buried inside, which can not be cut easily to avoid being stolen.
Lanmodo Car Tent Is Windproof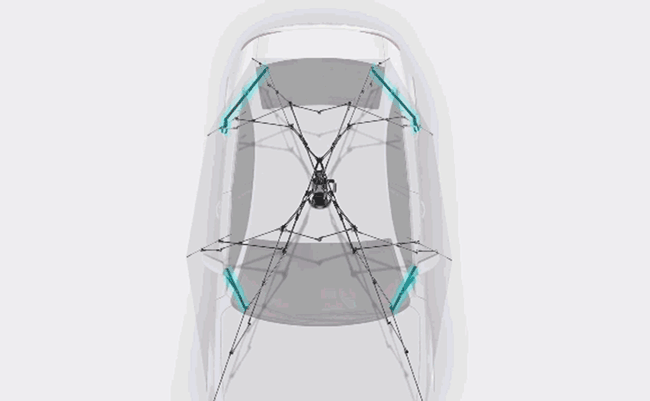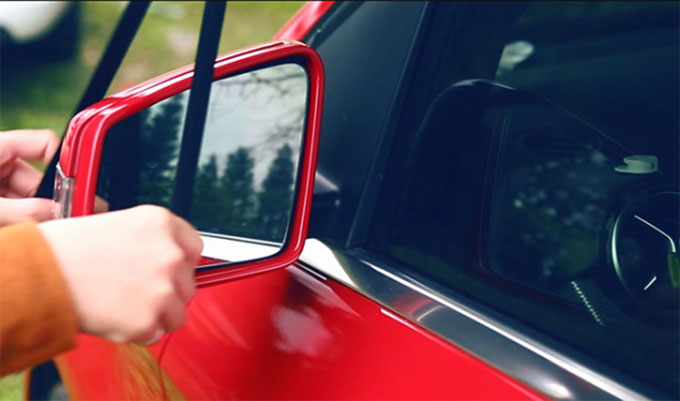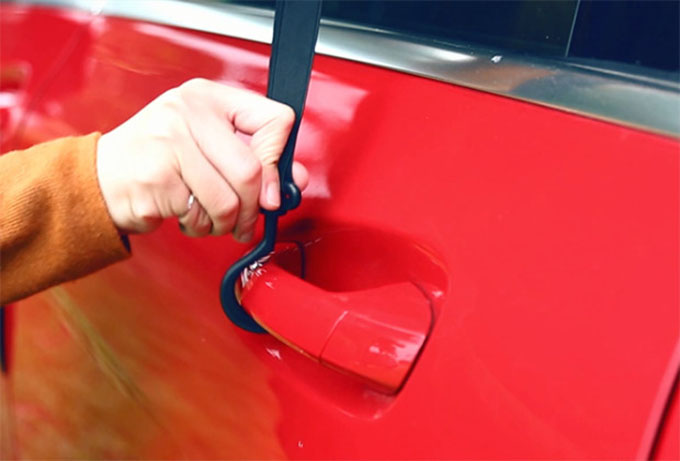 Lanmodo car tent is fitted with four wind ropes that can be attached to car door handles and front view mirrors for better stability. A good portable car tent has to be able to withstand windy weather. It's windproof level is up to wind speed of 13m/s. We designed Lanmodo canopy to be automatically released from the main body of the car tent when strong winds occur. But to secure the canopy from blowing away in strong winds, we also designed it so that there are 4 belts attached on the top of the car tent structure.
Powerful Suction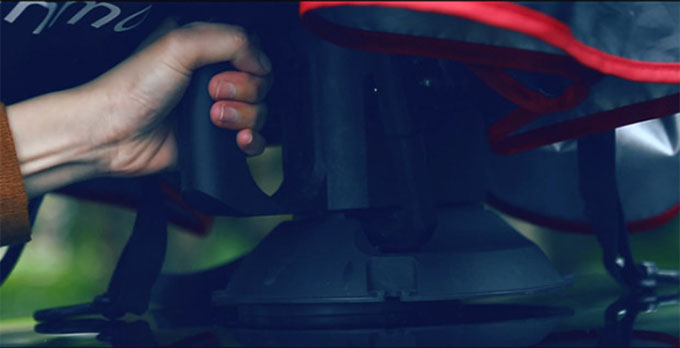 Strong Fiberglass Makes Lanmodo Strong

Lanmodo car tent structure is made of fiberglass to make it be strong enough to withstand windy weather, falling objects and hail.
Lanmodo Fits In Various Cars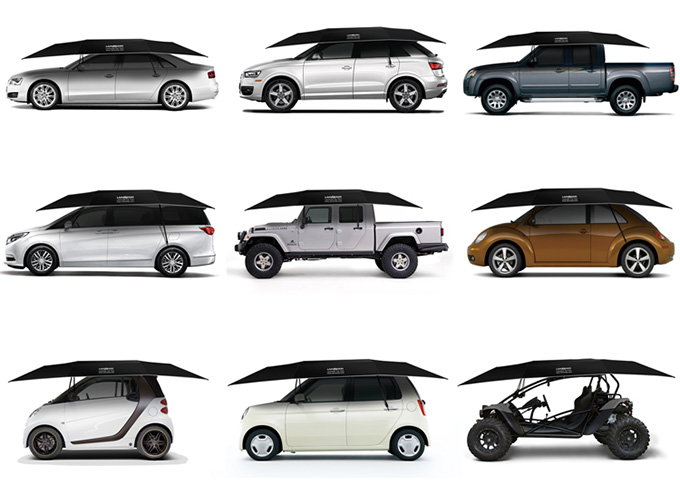 If you own multiple car models, you don't need to buy a different car cover for each size. Now there is a car cover that can fit all! Lanmodo car tent is suitable for all cars, such as: Sedan, Pickup, SUV, Jeep, Mini, even 4 wheel beach vehicle, etc.
Super Waterproof & Easy To Clean

Lanmodo car tent cloth is made of 210D Oxford to be super waterproof and easy to clean up.
Converts Into Beach Umbrella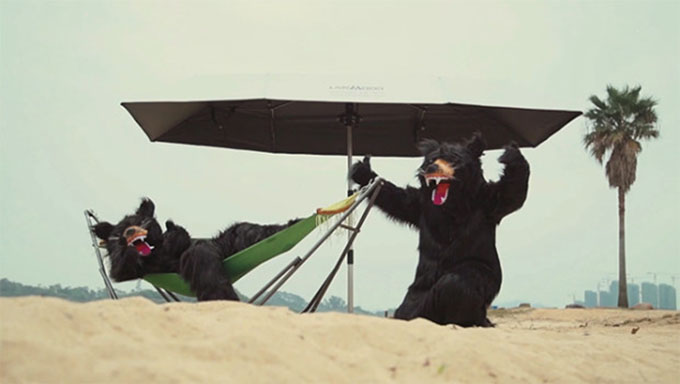 Lanmodo car tent can be easily converted into a beach umbrella when you fit it with an extra camping stand. It is also a great sunshade for a pleasurable beach holiday.
Transforms Into Camping Tent

From covering a car, to transforming into a big camping tent for up to 7 people, we at Lanmodo, believe the space of our car umbrella is unlimited. You will enjoy unlimited outdoor activities with friends and family.
Outdoor Power Source & Device Charger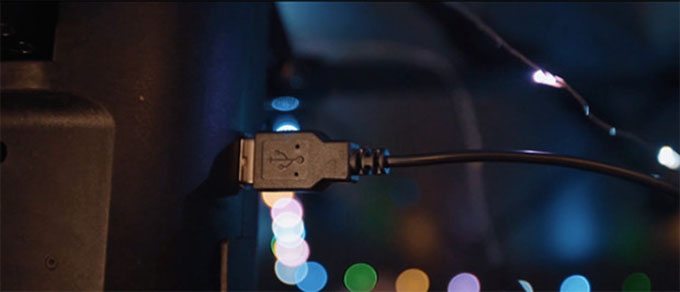 There is a USB port on the car tent close to the suction base, so you can charge your device or plug in LED lights. In addition, planning a night fishing, an outdoor camping and dancing party, Lanmodo can do it all.
Turns Into An Outdoor Theater

Our innovative options just keep expanding! You can even use the inside of the canopy as a MOVIE Screen! It is made with a silver coating so you can enjoy an outdoor film with a projector. You can have even more fun with an outdoor family theater or watch a romantic movie with your lover outside under the stars, or entertainment while camping out.
DIY Supported, No limitation!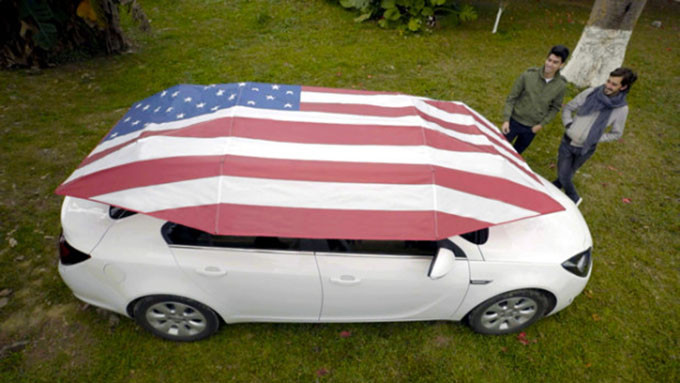 Customized colors, letters, patterns or characters are all supported. No limitation!